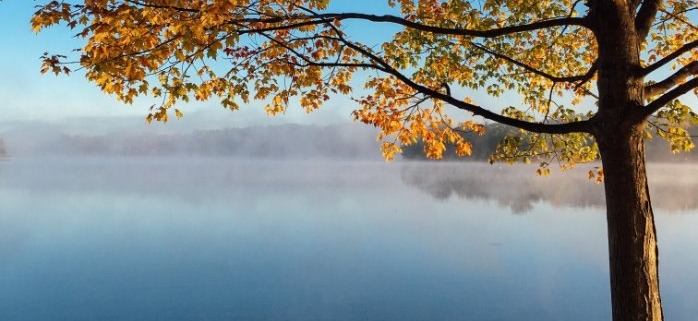 'Grief' is a short word, a fairly gentle sounding word, but it is a word that holds an ocean of despair in its grasp, shattered hearts in its sound, a sense of loss that tears at the very core of your being and, in its wake, no way of knowing how to move forward or how long the pain will last. It is about losing someone that you love. It is about love that is lost.
Some of you who are reading this will understand, fully, how this feels. Living with the impending loss, or the loss, of a loved one is one of life's cruelest challenges. Yet what often remains unsaid is the enormous personal grief that your loved one, on knowing that their life is coming to an end, may themselves endure.
Those who are dying are very concerned about the sadness their death will bring, and the impact it will have, on those they love. They, together with their loved ones, mourn the impending separation very deeply. However, they also mourn the loss of this time called life. They grieve their missed opportunities, unfulfilled ambitions and having run out of time to do all that they dreamed of. They regret words left unsaid to those they love, and rifts not repaired with those they care about. They grieve both the loss of a future and the failings of the past.
Let living your own grief give you glimpses of what they are enduring. Let it guide you towards gentleness, kindness, caring and compassion even in the most difficult moments. Let it show you that these are the very gifts you need to give to yourself when the tsunami of loss feels overwhelming. They will be your lifeline when you need it most.
COPYRIGHT NOTE: The author of this article, Elaine L Finkelstein owns the copyright over this publication and her phrase Transient-Death Experience. You may contact her at web@elainefinkelstein.com. Elaine L Finkelstein grants column recipients permission to copy and distribute this column and distribute it free of charge, provided that copies are distributed for educational and non-profit use, no changes or revisions are made, all copies clearly attribute the article to its author and include its copyright notice and the author's email address web@elainefinkelstein.com.
https://elainefinkelstein.com/wp-content/uploads/2020/07/BENCH.jpg
400
698
admin
admin
2016-07-13 06:29:00
2020-07-21 06:49:20
Living Your Grief