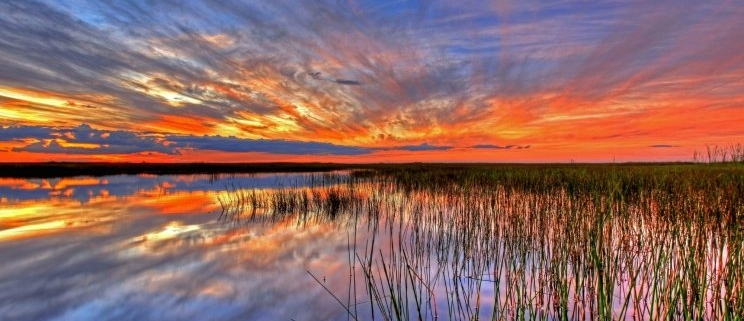 Through the privilege of working with many wonderful people facing the end of their life, much can be learned. As each unique and valued person faces their own individual and complex end-of-life journey, many reflect on their life with an openness and honesty that is perhaps greater than at any other time. This reflection can be a catalyst for real personal growth, as well as an opportunity to look back on life with a sense of fulfilment and pleasure. As those nearing the end-of-life come to terms with the completion of their life, however, many find that although life has brought joy there are also regrets.
Over time, I have learned there are regrets expressed by the dying that are similar in nature. Of course, every person is unique and each life lived is different, but the fact remains that there are common "themes of regret" that are seemingly linked to the human condition. This is significant for those of us who are healthy, and have life ahead of us, as an understanding of these regrets is a gift; a gift from those whose lives are near completion. It offers each of us the opportunity to learn from the regrets, and to choose to live our lives fully, now, ensuring that these regrets will not feature in the tapestry of our own end-of-life experience. So, what are some of the guidelines that four of the most common end-of-life regrets give to each of us?
Be true to yourself. This means follow your dreams as far as possible and honour what is important to you. It is about living a life that fulfils your expectations of yourself, not the expectations of others. While you have good health on your side, and time yet to live, live your life with the courage of your convictions. Be brave enough to make choices, and to make the choices that are right for you. The freedom to do so belongs to you, so choose honestly and with real insight into what works for you. Take the time, make the time, to be clear on what it is that brings meaning into your world and what your values are; then set your goals and ambitions accordingly.
Learning that it is important to be true to oneself enables one to move forward and to live life fully, now. Ultimately, this assists one to face the end-of-life more gently, without the regret of having lived a life that met the expectations of others rather than having lived a life true to oneself.
Allow yourself to be happy. What we often forget is that happiness is a choice, so allow yourself to be happy and to let go. This is not to suggest that life is always easy, or that there will not be difficult times to contend with, but it is a matter of how we choose to respond to difficulties and challenges. If you feel in a rut, or are finding life tedious, be courageous enough to break out of your comfort zone, make a change, do something different – to live life fully, joyfully. This is not about what others may think of you, it is about your right to be, your choice to be, happy. Remember, too, that laughter is one of life's most powerful medicines, so find the humour, sing your favourite songs too loudly, and dance freely in the rain. The external world is not the giver of your happiness, you are.
It is not unusual for people to realise that happiness is a choice only when they reach the end-of-life. In moments of absolute honesty, they speak of choosing familiarity over change; of being stuck in the comfort of the known rather than risking the fear of the unknown; of living life as they felt "they should," rather than exploring how "they could." This is not to suggest that one should live life irresponsibly, rather it is about being wise enough to take responsibility for one's own happiness, now. In this way, one of life's biggest regrets will be avoided.
Express your feelings. Being honest about feelings, and expressing them, is a significant element in living life fully. Even when it may seem difficult to express how you feel honestly, it is always helpful to remember that "how you say it" is every bit as important as "what you say." It is important that it is said. Suppressing one's emotions, or not honestly expressing how one feels, is unhelpful psychologically and physically. Neither scenario facilitates living life fully and both can contribute significantly to ill-health. Ask yourself whether trying to keep the peace, or staying quiet because you are worried about how others will respond to you, or anguishing over the impact your honesty may have on a relationship feels as if you are living fully?
Many people at the end-of-life regret that they did not have the courage to express their feelings, openly and honestly, over the course of their lifetime. Had they done so, they suggest that they could have become so much more, achieved more, or that life would have been better. Many also link this lack of expression to illnesses they have suffered. Of further significance here, it is important to be honest about one's emotions, to repair damaged relationships, and to tell the people you love just how much you love them without leaving this until the end of one's lifetime. At the end of the day it is all about love and relationships, family and friends, both now and at the end-of-life.
Balance work and free time. Realistically this may be easier said than done, and many strive for this without any prompting. However, as a common end-of-life regret, it is yet another reminder of just how important this is. The regret is, simply put, "I wish I hadn't worked so hard." Yet this is not a regret solely about working hard, it is about missing out, be that missing out on one's children growing up, on family life, on days of significance such as birthdays, on having time to enjoy a loving relationship with one's spouse or partner, or on holiday time.
These guidelines, guidelines that have emerged from shared end-of-life regrets, show us that life should be about a balanced lifestyle; about making choices that take one's values and ambitions into account in a positive way; about choosing to be happy; and about expressing one's feelings honestly. These shared regrets teach us about how to live life and guide us towards living fully, now. The wisdom they carry also teaches us, ultimately, about dying gently without regret.
COPYRIGHT NOTE: The author of this article, Elaine L Finkelstein owns the copyright over this publication and her phrases and Trade Marks: Transient-Death Experience and Shared Transition Experience. You may contact her at web@elainefinkelstein.com. Elaine L Finkelstein grants column recipients permission to copy and distribute this column and distribute it free of charge, provided that copies are distributed for educational and non-profit use, no changes or revisions are made, all copies clearly attribute the article to its author and include its copyright notice and the author's email address web@elainefinkelstein.com.
https://elainefinkelstein.com/wp-content/uploads/2020/07/blog5.jpg
496
744
admin
admin
2017-05-29 09:40:00
2020-07-21 09:50:58
Knowing more about End-of-Life Regrets teaches us to Live Fully and Die Gently